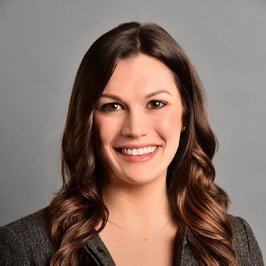 Heather L. Perbeck practices in the area of family law, representing clients in divorces, legal separations, support issues and child custody matters in Connecticut. Attorney Perbeck joined Flaherty Legal Group in 2016 and since then has represented clients at all levels of family proceedings and has appeared in family courts throughout the state of Connecticut.
Prior to joining Flaherty Legal Group, Attorney Perbeck was a Temporary Assistant Clerk for the Family and Civil Clerk's Office in the Judicial District of New Britain at New Britain. As a courtroom clerk, she worked alongside various Superior Court Judges, both family and civil, gaining an invaluable understanding of courtroom procedure and etiquette. She assisted self-represented parties with the documents necessary in dissolution of marriage and custody actions. Attorney Perbeck also assisted judges in drafting court orders, final judgments and memorandums of decision.
Heather L. Perbeck graduated from Central Connecticut State University and then received her Juris Doctor degree at Western New England University School of Law in Massachusetts. Attorney Perbeck is a member of the Connecticut Bar Association.
To ensure that she is up-to-date on all of the recent developments in her practice area, Attorney Perbeck attends several Continuing Legal Education Courses each year. In addition to keeping up with this training, Attorney Perbeck has knowledge of all of the computer software needed to be efficient in the field of family law, including Family Law Software, Westlaw, and LexisNexis.
Bar admissions
·         Connecticut, 2014
Education
·         J.D., Western New England University School of Law, 2014
·         B.A., Central Connecticut State University, 2010
Professional associations
·         Connecticut Bar Association
·         Hartford County Bar Association